Restore 2
$199.99
Enjoy $40 off at checkout!
2227 reviews
Your bedside sleep guide
Sleep the way nature intended with a gentle sunrise alarm and soothing sleep sounds, all rolled into one beautiful dream machine. Build your restful routine with Hatch, from sunset to sunrise.
Restore device, power cord, quick-start guide, 60-night money back guarantee
Make sleep your simplest self-care routine
Sunrise alarm

Wake up gently to a sunrise that supports your natural circadian rhythm.

Sleep sounds

Sleep deeply and drown out background noises with sleep sounds inspired by nature and backed by science.

Bedside light

Set a dreamy mood with a light color like Lilac or Warm White to cue your body for bedtime.

Minimalist design

Designed for your bedside table, built for sleepy hands – now available in 3 natural colors.

Rest & Rise buttons

Easily begin your nighttime routine or turn off your morning alarm with a single press of a button, phone free.

Alarm sounds

No more jarring alarms - wake up to soothing sounds like "forest birds" or "morning singing bowl"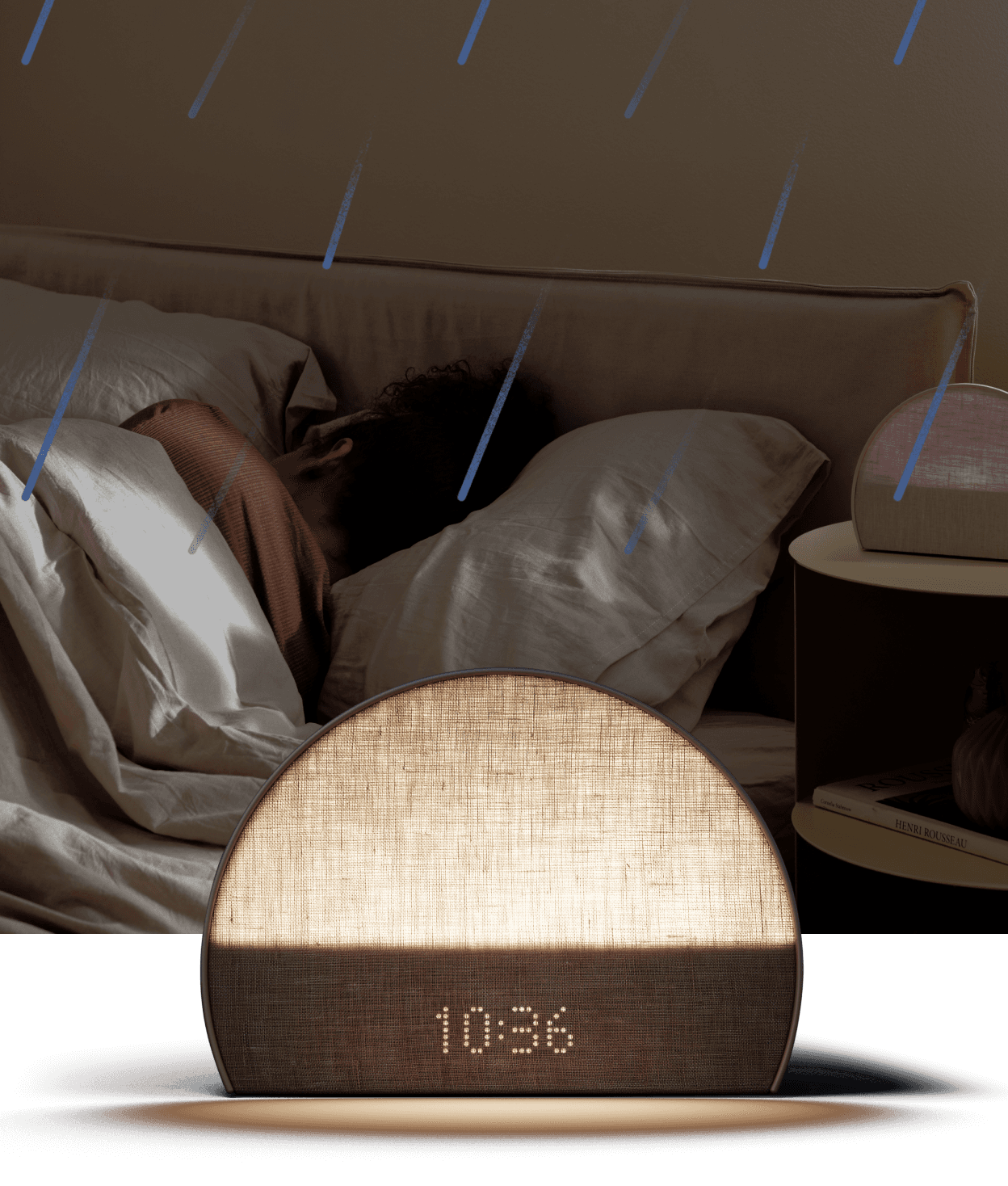 Sleep deeply
Leave midnight disruptions and 3 AM wake ups in the past with science-backed sounds like light rain and white noise to keep you snoozing.
Exclusive access to Hatch Membership
Restore 2 owners are eligible for Hatch Membership, 
which unlocks a premium library of sleep stories, music, 
and meditations, along with customizable routines.
Endless premium library. Inspiring meditations. Curated sleep stories. Soothing sounds. With an ever-expanding catalog, there's always something new to include in your restful rituals.

Your personal routines, perfected. Craft your ideal wind-down and wake-up routines. Combine lights, sounds, and experiences in just the right order, and adjust each one to just the right amount of time.

Free to explore. Design your favorite routines, and experience the difference membership can make. After trial, membership is $4.99/month or $49.99 a year.
Activate Hatch Sleep Membership trial in app. Optional subscription starts at $4.99/month afterwards.
Evening wind-downs
Leave your busy day behind and relax before bed with soothing music, stories, and more.
Morning moments
Take a minute before you get out of bed to feel inspired and ready to start your day.
Here is what customers said after using their Restore:
83%

sleep improved

75%

more confident on getting better sleep

69%

felt better rested
Simple, soothing design
Gentle, diffused sunrises and sunsets
with big, tactile buttons
Rest
Full of content to help you relax before bed.
Rise
Gentle alarms and motivating morning moments.
Alarm toggle
Easily turn your morning alarms on and off.
and a clock that doesn't
light up your room at 3 AM
Dimmable Clock
Keep your room dark and tap
anywhere to see the time.
What's new
Discover all the new features on Restore 2 compared to the original Restore.
Restful Design
Natural linen
Soft diffused light
Big tactile buttons
Tap for time

Timeless Design
Soft mesh textile
Opal dome light
Mechanical buttons
Natural bedroom-friendly colors
Rich soothing audio
3 speakers
Remastered sounds
Sunrise alarm
10 new sounds
Calming sunset*
New light & sound pairings
Sleep sounds
21 new sounds
NEW
Morning moment*
Get inspired before you seize the day
*Included with Hatch Sleep Membership
Technical Information
Technical Specs
Dimensions: 7.5 x 2.75 x 5.75 inches
Weight: 19 ounces
Material: ABS Plastic and LED lights with fabric
Requirements
Free app available in Apple Store and Google Play Store
Wi-Fi connection required